Spinal stabilisation using a polyvinilidine (Lubra) plate in a pot-bellied pig
21 Jul 2020
Castel, A., Dore, V., Fazio, C.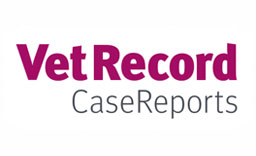 A three-month-old pot-bellied pig presented for acute paraplegia following a presumptive fall. CT examination identified a vertebral subluxation of L1–L2 with a comminuted fracture of the L1 vertebra. Spinal stabilisation was performed with polyvinilidine (Lubra) plates. The pig improved neurologically and regained the ability to walk. Spinal radiographs six weeks following surgery revealed partial failure of the plates in the caudal aspect of the vertebral column and suspected pressure atrophy of spinous processes. Eighteen months later, the plates were piercing through the skin, so they were removed surgically and the pig did well from then on. This case report describes the feasibility of spinal stabilisation in a pot-bellied pig associated with a good outcome, but also reveals potential complications and spinal changes that can be observed after use of polyvinilidine plates in this species.
You need to be a BVA member to continue reading this journals Login or join the BVA today.
LOGIN
JOIN US TODAY