Surgical management of a lateral luxation of the tendon of the superficial digital flexor muscle using an autologous fascia lata graft
06 Jul 2020
Cox, T., Humphreys, W., Tomlinson, A.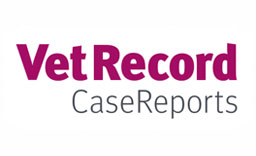 An 18-month-old, 23-kg, neutered male Staffordshire bull terrier was presented with acute left pelvic limb lameness. There was marked swelling at the level of the tuber calcanei, and lateral luxation of the tendon of the superficial digital flexor muscle (TSDFM) was palpable. Surgical correction included replacement of the TSDFM before apposition of the retinacular tissues. An autologous fascia lata graft was harvested from the ipsilateral limb and sutured over the primary suture line as augmentation. A modified Robert-Jones bandage with caudally positioned splint was placed for 12 days, and 5-minute lead exercise was started after 6 weeks. At 10 and 14 weeks postoperatively, the dog was exercising without evidence of lameness or clinical signs. Subjective grading by the attending veterinary surgeon (European College of Veterinary Surgeons boarded surgeon) revealed no lameness at either time point (Visual Analogue Scale score of 0/10). A clinical metrology questionnaire revealed normal mobility (Liverpool Osteoarthritis in Dogs Questionnaire score of 3).
You need to be a BVA member to continue reading this journals Login or join the BVA today.
LOGIN
JOIN US TODAY