Traumatic haemothorax in a dog managed without surgery using a guidewire-inserted chest tube and a single closed system for collection and administration of autotransfusion
02 Jul 2020
Miller, V., Pigott, A.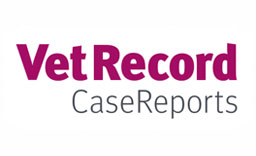 A dog with multiple stab wounds to the chest presented with haemorrhagic shock and respiratory compromise secondary to traumatic haemothorax. A kit to rapidly evacuate the pleural space and subsequently administer autotransfusion was devised with readily available supplies. The dog was managed successfully with wire-inserted chest tubes and autotransfusion, did not proceed to surgery and had a rapid full recovery. The kit described creates a single closed collection and administration system for autotransfusion, is simple, inexpensive, made from readily available supplies and permits large volume effusions to be evacuated rapidly with fewer staff involved.
You need to be a BVA member to continue reading this journals Login or join the BVA today.
LOGIN
JOIN US TODAY