Caudal inferior alveolar nerve block in a Bennetts wallaby (Macropus rufogriseus)
12 Nov 2020
Ho, N. T. Z., Morgan, R. E., Bolt, D. M., Hawkins, A. E., Veres-Nyeki, K. O.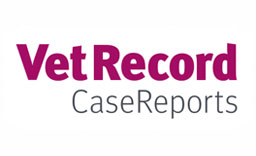 A Bennett's wallaby (Macropus rufogriseus) was referred for diagnostic imaging and further investigation into suspected progressive pyogranulomatous osteomyelitis of the mandible. This diagnosis was confirmed via CT and CT-guided fine-needle biopsies of the right mandible, and surgery was performed to remove the affected teeth and treat the associated bone.
The right inferior alveolar nerve was targeted using a lateral approach with the needle directed medially in a rostro-ventral direction into the masseteric foramen using bupivacaine hydrochloride 0.6 mg/kg.
To the authors' knowledge, the inferior alveolar nerve block has never been reported in this species, and the lateral approach via the masseteric foramen is novel, considering that the nerve is usually targeted at the medial aspect of the mandible.
Surgical treatment of pyogranulomatous osteomyelitis is likely to be associated with significant pain, and the use of a locoregional technique to provide regional anaesthesia would complement the provision of balanced, multimodal anaesthesia.
You need to be a BVA member to continue reading this journals Login or join the BVA today.
LOGIN
JOIN US TODAY