Chlorphenamine for prolonged drug-induced extrapyramidal side effects in a dog
15 Oct 2020
Frias, J. M., Michou, J., Fadda, A.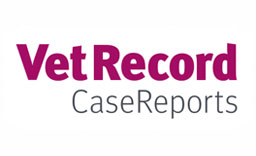 An eight-year-old male entire crossbreed dog, evaluated for resection of a mass at the base of the tail, underwent general anaesthesia for CT. Following preanaesthetic medication of 0.2 mg/kg butorphanol and 0.015 mg/kg acepromazine intravenously, anaesthesia was induced with 2 mg/kg alfaxalone and 0.3 mg/kg midazolam intravenously. Anaesthesia was uneventful, although during recovery the dog showed prolonged excitatory signs consisting of intermittent opisthotonic posture, limb dystonia, myoclonic jerks, paddling movements of all limbs, oculogyric movements and excessive vocalisation consistent with drug-induced extrapyramidal side effects (EPS). EPS lasted 25 hours and did not cease after administration of antiepileptic drugs, but rapidly resolved after administration of chlorphenamine, an H1 antihistamine with anticholinergic activity. This report provides proposed mechanisms for the pathogenesis of these neuroanaesthetic EPS, frequently termed excitatory phenomena, and reports a successful treatment of prolonged EPS in a dog by blockade of muscarinic acetylcholine receptors.
You need to be a BVA member to continue reading this journals Login or join the BVA today.
LOGIN
JOIN US TODAY