Decision making affecting the diagnosis of hypoxaemia in a pug
05 Oct 2020
Beeston, T. J., Blissitt, K. J.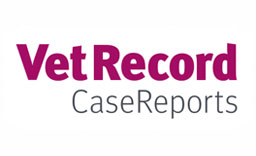 This report describes the management of an obese pug that became hypoxaemic during anaesthesia. The cause of the hypoxaemia was diagnosed ultimately as endobronchial intubation, which was corrected before recovery. The hypoxaemia was mistakenly attributed to a combination of obesity and aspiration pneumonia. The reasons for the initial misdiagnosis are presented. Although the pug made a full recovery, the sequelae of endobronchial intubation are potentially serious and the condition should be recognised.
You need to be a BVA member to continue reading this journals Login or join the BVA today.
LOGIN
JOIN US TODAY