Extraluminal oesophageal stricture following traumatic diaphragmatic hernia repair in a cat
16 Nov 2020
Maskell, K. A., Corzo-Menendez, N., Henderson, E.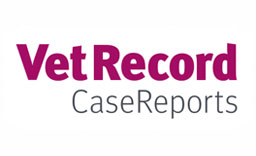 A one-year six-month-old male neutered domestic shorthaired cat was presented for regurgitation of increasing severity, 10 days following surgical repair of a suspected traumatic diaphragmatic hernia. Diaphragmatic hernia repair had been carried out between the aortic and oesophageal hiatuses. Abdominal ultrasound and video fluoroscopy were performed, revealing an extraluminal oesophageal obstruction. Exploratory laparotomy performed at the referral centre revealed a large multifilament knot and associated adhesions causing a stricture of the oesophagus. Removal of previously placed suture material and revised hernia closure was performed. Closure involved using a simple interrupted suture pattern, ensuring no excessive tension was placed on the tissue. In addition, a left sided gastropexy was carried out. No further regurgitation was noted following revision surgery. Stricture of the oesophagus was not previously a recognised complication of diaphragmatic hernia repair and this case highlights the importance of suture material selection and placement.
You need to be a BVA member to continue reading this journals Login or join the BVA today.
LOGIN
JOIN US TODAY