Humeral fracture repair in an African green monkey (Chlorocebus sabaeus)
01 Oct 2020
Cavanaugh, R. P., Karnik, P., Corey, T.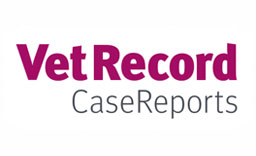 An approximately 16-year-old, 6.5-kg entire male African green monkey (Chlorocebus sabaeus) was evaluated for acute-onset soft-tissue swelling and disuse of the left forelimb. Orthogonal radiographs of the humerus revealed a closed, complete, short oblique fracture of the distal one-third humeral diaphysis. Open reduction and internal fixation (ORIF) was performed using a plate-rod construct. Convalescence and proactive rehabilitation allowed for uneventful healing, with radiographic documentation of a bony union at the fracture site nine weeks postoperatively. Open fracture management in non-human primates is uncommonly performed, and this case revealed some of the considerations and methods critical to ORIF of humeral fractures in captive monkeys.
You need to be a BVA member to continue reading this journals Login or join the BVA today.
LOGIN
JOIN US TODAY