Neoureterocystostomy for the management of a ureteral-uterine stump fistula as a complication post ovariohysterectomy
10 Nov 2020
Coghill, F. J., Tipler, A., Moses, P.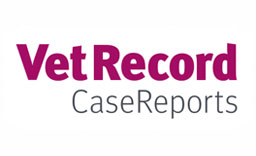 An adult female dachshund presented with urinary incontinence and chronic intermittent urinary tract infections present since time of ovariohysterectomy two years prior. Ultrasonic examination and CT imaging diagnosed unilateral hydronephrosis, hydroureter and suspected communication between the right ureter and the uterine stump. There was no detectable renal dysfunction on serum biochemistry and urinalysis. A neoureterocystostomy was performed using an intravesical technique. The dog was discharged 48 hours postoperatively with complete resolution of clinical signs.
You need to be a BVA member to continue reading this journals Login or join the BVA today.
LOGIN
JOIN US TODAY