Postcastration adhesions: clinical signs, diagnosis, treatment and prognosis in 20 horses
19 Oct 2020
Robert, M. P., Couturier, F., McGeown, P., Geffroy, O., Tessier, C.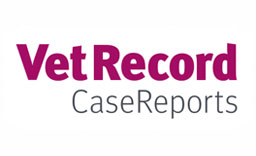 The main goal of this short communication is to report the clinical signs, diagnostic modalities, surgical treatment and prognosis associated with postcastration adhesions. Twenty horses, castrated on average 30 months prior, presented for back pain, hindlimb lameness, jumping problems, behavioural issues or persistent preputial oedema. Cases displayed a tight fibrous band between the scrotal scar and the superficial inguinal ring. After a complete lameness examination was performed, all horses were operated under general anaesthesia in dorsal recumbency to resect the adhesions using two different techniques. Particular attention was given to haemostasis and to minimise tissue trauma. Five horses were lost to follow-up. Subjective improvement occurred between one week and six months after surgery in 10 out of 12 of the horses according to owners' evaluation. Horses with competition records available (n=15) had their first start 180±155 days after surgery. Overall client satisfaction with the technique was good (83 per cent).
You need to be a BVA member to continue reading this journals Login or join the BVA today.
LOGIN
JOIN US TODAY