Suspected phenobarbital-induced anticonvulsant hypersensitivity syndrome in a cat
07 Oct 2020
Chen, S., Peng, Y., Xia, Z., Li, G.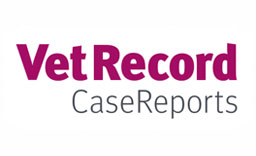 A six-month-old, uncastrated, male American shorthair cat was diagnosed with most likely primary epilepsy by history, laboratory examination and MRI. After 10 days of treatment with phenobarbital and levetiracetam, the cat developed inappetence and generalised lymphadenopathy. Cytological examination of the mandibular lymph nodes revealed hyperplastic and reactive lymph nodes. Based on patient history, clinical signs and laboratory test results, the signs may have been caused by antiepileptic drugs instead of lymphoma. Within seven days after cessation of phenobarbital, the cat's mentation and skin oedema improved, and the lymph nodes were back to normal size. This is the first report of anticonvulsant hypersensitivity syndrome caused by phenobarbital in a cat in China.
You need to be a BVA member to continue reading this journals Login or join the BVA today.
LOGIN
JOIN US TODAY