Incidence of surgical site infection in dogs undergoing soft tissue surgery: risk factors and economic impact
05 Oct 2019
Espinel-Ruperez, J., Martin-Rios, M. D., Salazar, V., Baquero-Artigao, M. R., Ortiz-Diez, G.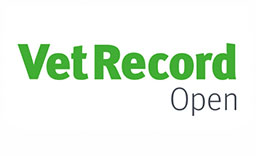 Objectives
To determine (1) the incidence of surgical site infection (SSI) in patients undergoing soft tissue surgery at a veterinary teaching hospital and to study (2) and describe the main risk factors associated with SSI and (3) assess the economic impact of SSI.
Design
Prospective cohort study.
Setting
Veterinary teaching hospital.
Participants
184 dogs undergoing soft tissue surgery during a 12-month period (October 2013 to September 2014).
Primary outcome measure
Surgical site infection.
Results
Out of the 184 patients analysed, SSI was diagnosed in 16 (8.7 per cent) patients, 13 (81.3 per cent) were classified as superficial incisional infection, 2 (12.5 per cent) as deep incisional infection and 1 (6.3 per cent) as organ/space infection. The administration of steroidal anti-inflammatory drugs (P=0.028), preoperative hyperglycaemia (P=0.015), surgical times longer than 60 minutes (P=0.013), urinary catheterisation (P=0.037) and wrong use of the Elizabethan collar (P=0.025) were identified as risk factors. Total costs increased 74.4 per cent, with an increase in postsurgical costs of 142.2 per cent.
Conclusions
The incidence of SSI was higher than the incidence reported in other published studies, although they were within expected ranges when a surveillance system was implemented. This incidence correlated with an increase in costs. Additionally new important risk factors for its development were detected.
You need to be a BVA member to continue reading this journals Login or join the BVA today.
LOGIN
JOIN US TODAY