Mapping the teaching of honeybee veterinary medicine in the European Union and European Free Trade Area
05 Nov 2019
Iatridou, D., Pohl, L., Tlak Gajger, I., De Briyne, N., Bravo, A., Saunders, J.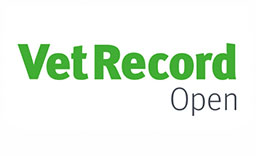 Background
Honey bee (Apis mellifera) is a very important species for human beings, animals, environmental biodiversity, crop production and economic sustainability in Europe and worldwide. This study investigates whether future veterinarians are trained to deal with the particular needs of the only traditional food-producing insect in Europe.
Methods
This study analyses data collected from 77 European veterinary education establishments in EU and the European Free Trade Area.
Results
The results show that 75 per cent of those establishments (58 out of 77) teach honeybee veterinary medicine. There is a clear geographical differentiation. In north-western countries only about half of the establishments include honeybee health, production and product inspection in their undergraduate curricula, while in eastern, central and southern countries, which are also important beekeeping countries, the great majority of the establishments incorporate honeybee veterinary medicine in their undergraduate curriculum. Eighty-six per cent of all the establishments teaching honeybee veterinary medicine (50 of the 58) incorporate it in their core curriculum either as separate subject or as part of other subjects. Twenty-five per cent of all the establishments (19 out of 77) organise postgraduate training courses in this field.
Conclusions
Veterinarians have an important role in ensuring the health, sustainability and productivity of managed honeybee colonies as they do for other animal species. It seems however that teaching of honeybee veterinary medicine receives less attention in undergraduate veterinary curricula in EU compared with other fields of veterinary medicine. Seeing the increasing importance of honey bees for crop protection, environmental protection and economic sustainability, it would be beneficial to further strengthen the education of honeybee veterinary medicine in the future. Establishments should encourage and prepare veterinarians for practising science-based veterinary medicine in honey bees by incorporating such teaching in undergraduate curricula and by providing postgraduate opportunities to qualified veterinarians wishing to enhance their basic skills in this field.
You need to be a BVA member to continue reading this journals Login or join the BVA today.
LOGIN
JOIN US TODAY