Retrospective study of the relative frequency of feline hepatobiliary disease in New Zealand based on 10 years of hepatic biopsy samples
03 Oct 2019
Fluen, T., Hardcastle, M., Smith, H. L., Gear, R. N. A.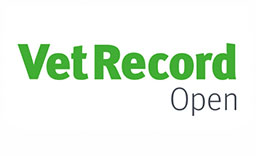 Aims
To retrospectively determine the relative frequency of feline hepatobiliary diseases from biopsy specimens submitted to a single laboratory across a 10-year period and to establish whether age, sex or breed associations exist.
Methods
Histopathological data from 154 liver biopsies of New Zealand cats sampled between 2008 and 2018 were analysed. The samples were allocated to primary, secondary and tertiary disease categories using criteria established by the World Small Animal Veterinary Association. Breed associations were derived using ORs and 95% CIs. Gender and age associations were also evaluated.
Results
The most frequently diagnosed hepatobiliary diseases were lymphocytic cholangitis (20 per cent), hepatitis (16.9 per cent), reversible hepatocellular injury (16.4 per cent), neutrophilic cholangitis (9.7 per cent), haematopoietic neoplasia (9.7 per cent), hepatocellular neoplasia (5.6 per cent) and cholangiocellular neoplasia (4.1 per cent). Burmese cats were found to be at significantly increased risk of both biliary and parenchymal diseases and Birman cats to be at significantly increased risk of parenchymal disease. Domestic longhair cats were at significantly increased risk of hepatobiliary neoplasia. Birman cats were at significantly increased risk of hepatitis while domestic shorthair cats were at significantly decreased risk of neutrophilic cholangitis, reversible hepatocellular injury and hepatitis.
Conclusions
This study is the first retrospective examination of the relative frequency of hepatobiliary disease in biopsy specimens from New Zealand cats. Some breeds were associated with specific histopathology.
You need to be a BVA member to continue reading this journals Login or join the BVA today.
LOGIN
JOIN US TODAY