The investigation of histopathology and locations of excised eyelid masses in dogs
18 Dec 2019
Wang, S.-L., Dawson, C., Wei, L.-N., Lin, C.-T.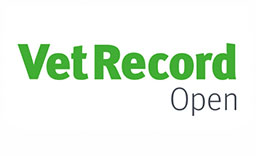 Background
Eyelid masses are the most common ocular diseases in dogs. However, there are no studies specifically investigating the location of eyelid masses.
Methods
118 dogs with 119 eyelid masses were included. Medical records and pathology reports were retrospectively reviewed at National Taiwan University veterinary hospital and Vision Eyecare Centre for Animals between 2012 and 2017.
Results
Mean age of dogs was 9.4±2.5 years. Female spayed dogs had significantly higher prevalence of eyelid mass than female intact dogs (p<0.01). Prevalence of upper eyelid mass was significantly higher than lower eyelid mass (p<0.01). The upper lateral eyelid was the significantly more common location compared with the upper medial eyelid. Mean mass volume was 258.2±661.0 mm3. The most common eyelid mass type was meibomian epithelioma (34.5%), followed by meibomian adenoma (29.4%) and meibomian hyperplasia (18.5%). Non-tumours comprised 25.2%, benign tumours comprised 67.2% and malignant tumours comprised 7.6% of all eyelid masses. Malignant tumours were significantly larger than benign lesions (p<0.01). All dogs underwent surgical excision without any complications.
Conclusion
The majority of eyelid masses were benign. Surgical intervention can prevent further ocular irritation and provide good prognosis.
You need to be a BVA member to continue reading this journals Login or join the BVA today.
LOGIN
JOIN US TODAY