Monitoring small animal anaesthesia: where are we now?
09 Nov 2019
Murison, P. J.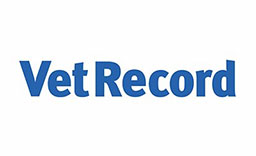 Anaesthesia is performed daily in most small animal practices. Figures for the total number of anaesthetics administered are not readily available, but, with the most recent Pet Food Manufacturers' Association pet ownership statistics1 estimating the number of pet dogs and cats in the UK to be nine and 7.5 million, respectively, and the fact that each dog or cat will probably receive at least one anaesthetic in its lifetime, it can be estimated that up to one million anaesthetics are administered per year.
However, anaesthesia is not without risk. In the confidential enquiry into perioperative small animal fatalities (CEPSAF), Brodbelt and colleagues presented an overall risk of anaesthetic-associated death of one in 601 for dogs and one in 419 for cats.2 Healthy animals – classed as category I or II using the American Society of Anesthesiologists (ASA) classification of physical status3 – have...
You need to be a BVA member to continue reading this journals Login or join the BVA today.
LOGIN
JOIN US TODAY