Should we be euthanasing cancer patients?
09 Nov 2019
Ware, J., Clutton, E., Murphy, K., Taylor, P.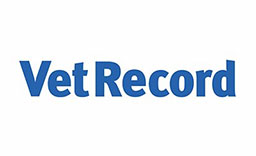 Could we reassure Peter Clark (VR, 26 October 2019, vol 185, p 514) that he has not lost the plot, or if he has, then he is not alone.
James Elliott and Briony Alderson, the authors of the In Practice article on managing cancer pain in cats and dogs (IP, October 2019, vol 41, pp 361-367) admit that 'very little work has been published on analgesia for cancer pain in veterinary species', but then go on to state – without indicating whether they refer to people or animals – that 'escalating, multimodal and patient-tailored analgesia can improve and maintain quality of life, even when curative therapy is not pursued.'
They list more than a dozen drug classes that they suggest may be used to treat cancer pain in animals, in addition to three experimental therapies, acupuncture and radiation (which they separately acknowledge can be a source of pain itself).
...
You need to be a BVA member to continue reading this journals Login or join the BVA today.
LOGIN
JOIN US TODAY