Does intrauterine cephapirin improve subsequent fertility in cows with clinical endometritis?
21 Mar 2020
Hyde, B., Brennan, M.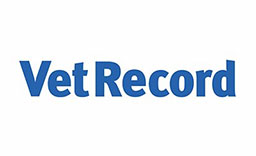 Bottom Line

The evidence suggests that cephapirin improves subsequent fertility in dairy cows affected by clinical endometritis when compared with no treatment.
Clinical scenario
During a routine fertility visit, you find many cows with a white vaginal discharge 21 to 28 days after calving, and you discuss with the farmer the implications of endometritis. After discussing preventive measures for endometritis and examining the farm's transition cow management, the farmer tells you that, when your boss does the routine visit, he puts Metricure tubes (MSD Animal Health) (an intrauterine treatment containing 500 mg cephapirin) in to 'wash the cows out and get them in calf quicker'.
You do not often use Metricure tubes, and you wonder whether there is any evidence behind using intrauterine cephapirin to improve reproductive outcomes.
The question
In [dairy cows with clinical endometritis] does [the use of cephapirin versus nothing] improve [subsequent...
You need to be a BVA member to continue reading this journals Login or join the BVA today.
LOGIN
JOIN US TODAY