Reflection and the veterinary profession: a critical challenge for everyone
21 Mar 2020
Mossop, L.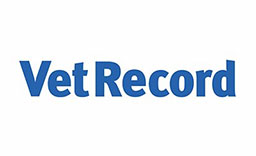 If you are a UK-based vet who graduated in 2007 or later, you will have experienced completing the RCVS' postgraduate development record (PDR) – the online tool used to record progress and development during the postgraduate development phase (PDP). Many vets will have also been involved in mentoring new graduates while they engage in this activity and transition into practice life. Whatever your role, it is likely that you have a view on the effectiveness of this approach to supporting new graduates.
At January's RCVS council meeting,1 the committee approved the next steps in the ongoing review of the PDP. This work forms part of the graduate outcomes consultation that was initiated following the RCVS and BVA Vet Futures project. In 2016, the Vet Futures project group produced an action plan outlining a vision for the veterinary profession for 2030,2 and, unsurprisingly, this included a...
You need to be a BVA member to continue reading this journals Login or join the BVA today.
LOGIN
JOIN US TODAY