Severe strongyloidosis in dogs
21 Mar 2020
Hall, E., Lyriaki, M., Whitworth, F., Black, V.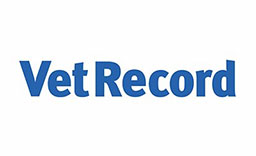 We wish to bring an uncommon, and potentially zoonotic, parasitic infection in dogs to the attention of small animal practitioners in the UK.
Over the past few months, we at Langford Vets have seen four boxer dog littermates, acquired from a commercial breeder in Wales; all were suffering with a potentially life-threatening infection with the helminth Strongyloides stercoralis. All dogs had severe chronic diarrhoea from the time of purchase, marked weight loss and developed hypoproteinaemia. Regrettably, the first case was euthanased and the diagnosis only made postmortem. However, this allowed successful empirical treatment of its littermates.
The prevalence of this infection in the UK is rarely researched but has been reported as 1.75 per cent in north-west England.1 Infections are often considered to be asymptomatic but the worm burden is likely to be higher in large breeding establishments with poor hygiene and lack of preventive healthcare.
You need to be a BVA member to continue reading this journals Login or join the BVA today.
LOGIN
JOIN US TODAY