Use of smartphones to aid the teaching of equine ocular fundus examination
16 May 2020
Shipman, E., Burford, J. H., Bowen, M., Duz, M.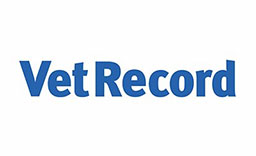 Background
Teaching and learning how to perform examination of the ocular fundus is challenging. Smartphones can support to enhance students' confidence and experience.
Methods
Following an optional year-4 ophthalmoscopy practical using hand-held ophthalmoscopes, students completed a questionnaire using a visual analogue scale (VAS) investigating if students felt smartphone use aided learning and if student's self-assessed confidence in visualising the ocular fundus had improved. VAS scores were compared using the Wilcoxon signed rank test (significance: P<0.05).
Results
All 30 year-4 students attending the practical participated to the study. Confidence in performing direct ophthalmoscopy significantly increased after the practical. Confidence after the practical was 65.3 (±19.8) per cent compared with before the practical when confidence was 20.1 (±15.6) per cent (P<0.001). The perceived usefulness of traditional teaching was 62.3 (±23.8) per cent. The perceived usefulness of the teaching with the smartphone was 91.1 (±8.6) per cent. While students found both methods useful, they perceived the use of the smartphone to be significantly more useful (P<0.001). Free-text comments on the use of the smartphone were all positive and included 'useful', 'fun' and 'good teaching tool'.
Conclusions
This study shows that students positively received the use of the smartphone, which can be a useful tool to teach the equine ocular examination to undergraduate veterinary students.
You need to be a BVA member to continue reading this journals Login or join the BVA today.
LOGIN
JOIN US TODAY