Daniella Dos Santos, BVA president, and David Calpin, chief executive of BVA, respond
27 Jun 2020
Santos, D. D., Calpin, D.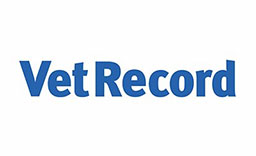 Thank you to the author for these thoughtful comments.
Throughout the pandemic we've strived to work collaboratively with other veterinary organisations, and we are proud of the way the profession, and its many associations, have come together to support one another through this crisis.
This is indicative of the way we work in normal circumstances. In recent years we've strengthened the relationship between the BVA and the specialist divisions and we always aim to speak with one voice on the major issues. The BVA's most recent governance review developed a new committee system that puts specialist division expertise at the heart of policy development. The BVA and the divisions also reiterated our shared commitment to working in partnership for the benefit of the whole profession.
On the whole, we feel that our joint working with the specialist divisions works well, but we acknowledge that there are issues with the...
You need to be a BVA member to continue reading this journals Login or join the BVA today.
LOGIN
JOIN US TODAY