Does increased scrotal circumference measurement in bulls reduce the age of puberty in their daughters?
27 Jun 2020
Hyatt, J. S., Jones, E., Gunn, A.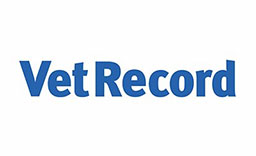 Bottom line

Evidence supporting a direct relationship between the scrotal circumference (SC) of bulls and the age at which their female offspring reach puberty is scarce and outdated.

While the results of some studies indicate that increased SC is correlated with a reduction in the age at which female offspring reach puberty, none of these correlations were found to be statistically significant.

However, bull SC measurement is a relatively simple, reliable and repeatable procedure that may still have value as a selection criterion for reducing the age of puberty in female offspring.
Clinical scenario
When reviewing the results from a recent bull breeding soundness examination visit to a beef cattle stud, you notice substantial differences in the scrotal circumference (SC) measurements between animals, despite them being the same age and of the same breed. You have often heard it stated that the age at...
You need to be a BVA member to continue reading this journals Login or join the BVA today.
LOGIN
JOIN US TODAY