Expansion of red sheep tick range in England
27 Jun 2020
Phipps, P., Johnson, N., Macrelli, M., Pile, N., McGinley, L., Hansford, K., Medlock, J.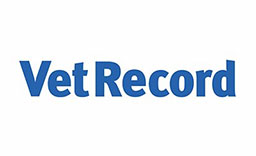 Following a previous report of the apparent expansion in the geographical range of the red sheep tick (Haemaphysalis punctata) in southern England, particularly in parts of Sussex,1 we are writing to raise awareness of a severe and emerging threat to livestock and horses in the South Downs National Park and surrounding areas due to infestation with this tick, which is associated with disease and deaths of lambs.
During late 2019 to early 2020, Public Health England (PHE) received reports from owners in Sussex of unprecedented numbers of ticks feeding on horses. These were identified as H punctata by the PHE's tick surveillance scheme (www.gov.uk/guidance/tick-surveillance-scheme).
In parallel, the APHA has investigated the occurrence of disease and death in lambs in the area associated with heavy infestations with this tick species. On one farm, 23 of 200 lambs (11.5 per cent) died before successful treatment was initiated.
...
You need to be a BVA member to continue reading this journals Login or join the BVA today.
LOGIN
JOIN US TODAY