Impact of Covid-19 on veterinary care
27 Jun 2020
Littlehales, R., Noble, P. M., Singleton, D. A., Pinchbeck, G. L., Radford, A. D.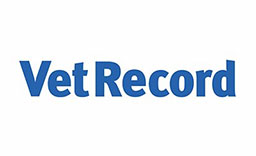 The Covid-19 pandemic has affected all aspects of society. In April, the RCVS and the BVA produced guidelines for practitioners to help define emergencies, and suggested a transition to telemedicine where possible. These changes led to profound reductions in veterinary consultations.1 Here we summarise discussions about Covid-19 recorded in consultations in companion animal practices, as a way to further assess the impact on veterinary care provided.
Health narratives containing the term 'Covid' were obtained from the Small Animal Veterinary Surveillance Network (SAVSNET), a sentinel network of UK veterinary practices. The narratives were de-identified and the resulting 648 consultations were categorised.
Most 'Covid' conversations (n=406, 63 per cent) related to practical issues associated with social distancing. These included telemedicine consultations involving remote prescription of previously prescribed medications (n=332) and practical issues of clients attending the practice while maintaining effective social distancing (n=74).
One hundred and eighty-eight (29 per...
You need to be a BVA member to continue reading this journals Login or join the BVA today.
LOGIN
JOIN US TODAY