Spatiotemporal trends in cattle lungworm disease (Dictyocaulus viviparus) in Great Britain from 1975 to 2014
27 Jun 2020
McCarthy, C., van Dijk, J.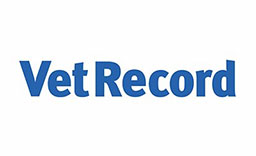 Background
Clinical disease caused by the bovine lungworm (Dictyocaulus viviparus) causes significant welfare and economic problems for the livestock industry. Anecdotal reports suggest that the number of clinical cases has increased, particularly in Northern England and Scotland. However, these spatiotemporal changes have not been quantified and the current impact that the disease is having across Great Britain remains unclear.
Methods
Here, we report a retrospective analysis of the spatial distribution, seasonality and age of lungworm cases reported by the Veterinary Investigation Diagnosis Analysis database from 1975 to 2014.
Results
A sharp overall increase in the dictyocaulosis diagnostic rate (DR, cases / 1000 submissions) was observed, with, for example, median 2010–2014 DR 3.5 times as high as 1980–1984 DR. Such increases were most pronounced for Scotland, which became the region with the highest proportion of cases by 2009. Cases were increasingly diagnosed during the winter months (December–February).
Conclusion
The apparent spatiotemporal changes in lungworm epidemiology pose new challenges to cattle farmers in Great Britain. Farmers and veterinarians need to remain vigilant for this disease and consider it as a possible cause for milk production losses at any time of the year. Awareness levels may have to be raised particularly in northern England and Scotland.
You need to be a BVA member to continue reading this journals Login or join the BVA today.
LOGIN
JOIN US TODAY