StreetVet wins major prize for plan to encourage hostels to accept animals
27 Jun 2020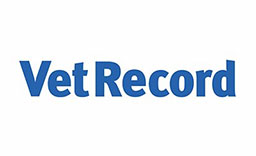 Streetvet's accredited hostel scheme has won the charity a prize worth £41,500.
It will use the money to work with hostels, encouraging them to make adjustments so that homeless people with pets have somewhere to stay. Hostels offering services to help animals will become StreetVet Accredited Hostels.
Currently, only around 10 per cent of hostels offer shelter to homeless people with pets. Refusing to relinquish their animals in order to get a place in a hostel labels people 'voluntarily homeless'.
Purina's BetterwithPets Prize rewards initiatives that harness the power of the pet-human bond by tackling societal issues. This year, the prize attracted 150 applications from 23 countries in Europe, the Middle East and North Africa.
StreetVet's video submission can be viewed at https://youtu.be/cLSxzJMe8zs
The prize includes the opportunity for winners and finalists to access further support to develop their ventures. Selected innovators will also be eligible for...
You need to be a BVA member to continue reading this journals Login or join the BVA today.
LOGIN
JOIN US TODAY