Prolific vomiting in dogs
15 Feb 2020
Singleton, D. A., Noble, P., Radford, A. D., Brant, B., Pinchbeck, G. L., Greenberg, D., Appleton, C., Jewell, C., Newton, R., Cuartero, C. T., Sanchez-Vizcaino, F.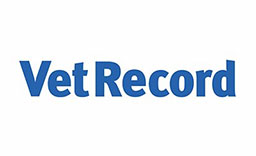 Vomiting is a frequent reason why dogs are brought to the veterinary practice, and it is often mild and self-limiting.1 However, recently the Small Animal Veterinary Surveillance Network (SAVSNET) has become aware of reports from veterinary surgeons of acute-onset prolific vomiting in dogs in various parts of the UK. We are working to investigate this potential outbreak.
Affected dogs are described as vomiting prolifically (five or more episodes in a 12-hour period) with prolonged lethargy and inappetence, and they can sometimes have diarrhoea. Affected dogs usually make a full recovery with routine symptomatic veterinary therapy. There is no known risk to people or other animals, including cats. There is some anecdotal evidence that affected dogs can transmit the disease to other dogs with which they have close contact. Therefore, it makes sense for owners and vets to handle suspect cases carefully, and limit contact between affected and...
You need to be a BVA member to continue reading this journals Login or join the BVA today.
LOGIN
JOIN US TODAY