Welfare issues associated with the transport of cull sows to slaughter
15 Feb 2020
Cockram, M. S.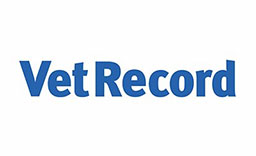 What you need to know

Significant variability has been identified in the management of cull sows before transport for slaughter, with some farmers experiencing doubts concerning the fitness for transport of sows with clinical conditions. Veterinary advice on the evaluation of sows' fitness for transport is, therefore, invaluable.

Treatment and care regimens, clinical endpoints and decision trees for cull sows that are not fit for transport should be developed and discussed with clients. It is vital that there is an on-farm euthanasia plan to prevent sows from suffering unnecessarily, with trained personnel available to perform appropriate euthanasia.

To reduce the risk of sows suffering from heat stress, it may be advisable to suggest to clients that they pay attention to the weather and provide sows with water during longer waiting periods before pick-up.
For production and welfare reasons, pig producers periodically cull a proportion...
You need to be a BVA member to continue reading this journals Login or join the BVA today.
LOGIN
JOIN US TODAY