Association between breed and renal biomarkers of glomerular filtration rate in dogs
14 Nov 2020
Coyne, M., Szlosek, D., Clements, C., McCrann, D., Olavessen, L.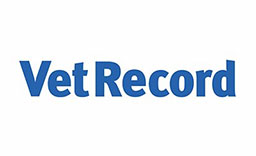 Background
Kidney disease, especially chronic kidney disease (CKD), is common in older dogs. The biomarkers symmetric dimethylarginine (SDMA) and creatinine (Cr) are indicators of glomerular filtration rate (GFR). This retrospective study used these biomarkers to identify groups at risk of decreased GFR at the breed level.
Methods
Data from dogs with a single serum chemistry result that included Cr and SDMA submitted between July 2015 through December 2017 were included. Dogs were identified by breed and age group. Decreased GFR was defined as Cr above 1.9 mg/dl or SDMA above 18 µg/dl.
Results
Fourteen breeds had a significantly higher percentage of dogs with increased SDMA or Cr for one or more age groups. Geriatric and senior Shetland sheepdogs, Yorkshire terriers and Pomeranians were significantly more likely to have increased renal biomarkers. Boxers were identified with significantly increased renal biomarkers in the age groups spanning two months to 10 years of age.
Conclusion
Evidence of decreased GFR occurred commonly in older dogs of most breeds, especially geriatric dogs greater than 10 years of age, but there were some exceptions, with more significant changes affecting younger animals of several breeds. The combination of SDMA and Cr identified more cases of decreased GFR than either SDMA or Cr alone.
You need to be a BVA member to continue reading this journals Login or join the BVA today.
LOGIN
JOIN US TODAY