Attitudes of Bavarian bovine veterinarians towards pain and pain management in cattle
14 Nov 2020
Tschoner, T., Sauter-Louis, C., Peinhofer, V., Feist, M.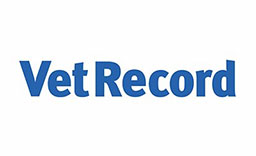 Background
Pain recognition in cattle is difficult, but the control and treatment of pain are essential for animal welfare. Pain evaluation depends on the observer's experience and opinion, resulting in different approaches towards pain and the use of analgesics.
Methods
A questionnaire to assess the attitudes of veterinarians towards pain and pain management in cattle was sent to 1097 bovine practitioners in Bavaria. Out of 287 returned questionnaires, 274 could be analysed.
Results
Claw amputation, extirpation of the eye bulb and caesarean section were considered to be the most painful procedures in adult cattle, and castration, umbilical surgery and laparotomy in calves. Orthopaedic diseases like bone fractures or arthritis were estimated to be the most painful conditions in both cattle and calves, and ileus and meningitis in calves. Female veterinarians scored pain higher than their male colleagues. Even though 75.5 per cent of veterinarians stated that they used analgesics adequately, pain management during surgery was low, especially for castration and dehorning in calves.
Conclusion
Bavarian bovine veterinarians differ in their opinions about pain in cattle and the results of this study indicate that there a mismatch between their use of analgesics and the pain scores they awarded.
You need to be a BVA member to continue reading this journals Login or join the BVA today.
LOGIN
JOIN US TODAY