Clinical management of lipomas in dogs under primary care in the UK
14 Nov 2020
Pegram, C. L., Rutherford, L., Corah, C., Church, D. B., Brodbelt, D. C., O'Neill, D. G.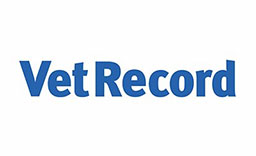 Lipomas are relatively common and biologically benign masses of mesenchymal origin consisting of adipocytes. This study reports benchmark data on the clinical management and outcomes of lipomas in dogs under UK primary veterinary care. The study used a cross-sectional analysis of cohort clinical data from dogs that were under veterinary care at practices participating within VetCompass from January 1, 2013 to December 31, 2013. Descriptive and analytic statistics characterised the clinical management and outcomes following presumptive lipoma diagnosis. The study included 2765 lipoma cases from 384 284 dogs under UK veterinary care during 2013. Diagnostics included fine needle aspirate in 1119 (40.5 per cent) cases, biopsy in 215 (7.8 per cent) cases and diagnostic imaging in 11 (0.4 per cent) cases. Overall, 525 (19.0 per cent) cases were managed surgically. Of the surgical cases, 307 (58.5 per cent) solely had mass removal whilst 218 (41.5 per cent) included another procedure during the same surgical episode. A surgical drain was placed during surgery in 90 (17.1 per cent) cases. Wound breakdown was reported in 14 (2.7 per cent) surgical procedures. Wound infection followed surgery in 11 (2.1 per cent) dogs. The findings provide veterinarians with an evidence base that benchmarks how lipoma cases are currently managed in the UK, but these results do not necessarily reflect optimal management or best practice.
You need to be a BVA member to continue reading this journals Login or join the BVA today.
LOGIN
JOIN US TODAY