Comparison of endoscopic endotracheal intubation and the v-gel supraglottic airway device for spontaneously ventilating New Zealand white rabbits undergoing ovariohysterectomy
14 Nov 2020
Comolli, J., Schnellbacher, R., Beaufrere, H., Blas-Machado, U., Quandt, J., Mayer, J., Divers, S. J.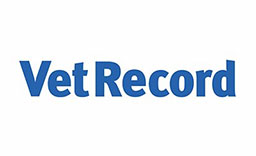 Background
Due to the technical difficulties with endotracheal intubation of rabbits, a prospective, randomised, controlled study was performed to compare a rabbit-specific supraglottic airway device (SGAD), the v-gel, with endoscopic endotracheal intubation (EEI) in spontaneously breathing rabbits undergoing ovariohysterectomy.
Methods
Fourteen adult female New Zealand white rabbits were randomly allocated to one of two groups based on the method of airway establishment: EEI or v-gel SGAD. Anaesthesia was induced with ketamine and xylazine and maintained using isoflurane in 100 per cent oxygen. Comparisons were made between groups based on placement time of endotracheal tube/SGAD, number of attempts and adjustments, the necessity to increase isoflurane concentrations to maintain a surgical plane of anaesthesia, arterial blood gas values, gross laryngeal evaluation, and laryngotracheal histopathology.
Results
Both techniques resulted in elevated arterial pCO2 levels, but the v-gel was associated with more elevated pCO2 in comparison with EEI (P=0.045). Airway trauma was histologically present but clinically negligible in both groups, with no statistically significant differences observed between techniques (P>0.05). Placement time of the v-gel was significantly faster (P=0.003) and required less technical skill than EEI, but was more easily displaced when changing the animal's position (P=0.004).
Conclusion
The v-gel is a practical alternative to EEI for securing the airway of healthy spontaneously ventilating rabbits, provided a capnograph is utilised to ensure continuous placement. Both airway techniques appear safe and effective with few complications, as long as intermittent positive pressure ventilation can be employed to correct hypercapnia.
You need to be a BVA member to continue reading this journals Login or join the BVA today.
LOGIN
JOIN US TODAY