Embryo development is impaired in goats that are treated for hydrometra and subsequently subjected to superovulation
14 Nov 2020
Maia, A. L. R. S., Arrais, A. M., Prellwitz, L., Batista, R. I. T. P., Figueira, L. M., Correia, L. F. L., Fonseca, J. F., Souza-Fabjan, J. M. G.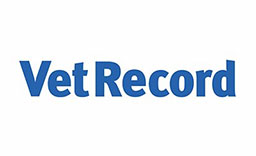 Background
Reproductive efficiency after hydrometra (HD) treatment is usually unsatisfactory.
Methods
To identify mechanisms involved in low reproductive efficiency of HD-treated goats, pluriparous dairy goats treated for HD (n=10, HD) or with no reproductive disorders (n=11, control: CONT) were induced to oestrus and superovulated. Goats were mated with fertile bucks and seven days after oestrus, non-surgical embryo recovery was performed. Embryos were evaluated and gene expression was performed.
Results
There were no differences (P>0.05) in sexual behaviour parameters, superovulation response, mean number of retrieved structures and viable embryos between groups; although embryo recovery rate was higher (P=0.01) in CONT group. Structures in delayed stage (8–16 cells) were more frequent (P<0.05) in HD (29 vs 1 per cent) goats, as well as the percentage of advanced embryos was greater (P<0.05) for CONT (59.3 vs 33.3 per cent) goats. However, the expression of genes related to apoptosis (BAX and Bcl-2), trophectoderm differentiation (CDX2) and pluripotency maintenance (NANOG) was not affected (P>0.05) in embryos that reached the morulae and blastocyst stages.
Conclusion
Although the HD embryos that developed to morula and blastocyst stages showed no change in the expression of genes related to their quality and implantation capacity, overall, embryo development was impaired in HD-treated goats.
You need to be a BVA member to continue reading this journals Login or join the BVA today.
LOGIN
JOIN US TODAY