Estimation of the prevalence of idiopathic epilepsy and structural epilepsy in a general population of 900 dogs undergoing MRI for epileptic seizures
14 Nov 2020
Hall, R., Labruyere, J., Volk, H., Cardy, T. J.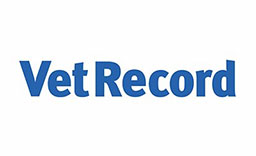 Due to variation in study designs the prevalence of idiopathic epilepsy (IE) and structural epilepsy (SE) in dogs is largely unknown. The objective was to provide estimates of the prevalence of IE and SE in a large population of dogs undergoing MRI for epileptic seizures. A retrospective study on 900 dogs undergoing MRI for seizures was performed. MRI scans, summary clinical history and neurological examination from the VetCT database were reviewed and a diagnosis assigned by board-certified radiologists. Structural lesions were identified as a cause of seizures in 45.1 per cent (n=406) of cases. No structural lesions were identified in 54.9 per cent (n=494) of cases with presumed IE diagnosed in 53.8 per cent (n=484) of dogs. Dogs between six months and six years were more often associated with IE (P<0.001), small breeds were overrepresented with suspected inflammatory brain disease (P=0.001) and large entire dogs more often diagnosed with extra-axial neoplasms (P=0.001). Over 31.0 per cent of dogs with suspected IE were six years or older. This study is the largest of its kind in dogs and provides accurate estimates of underlying causes of epilepsy. MRI findings should be considered in the context of a detailed clinical history and neurological examination.
You need to be a BVA member to continue reading this journals Login or join the BVA today.
LOGIN
JOIN US TODAY