Evaluation of veterinary antimicrobial benchmarking systems at farm-level in Europe: implications for the UK ruminant sector
14 Nov 2020
Craig, A.-L., Buijs, S., Morrison, S.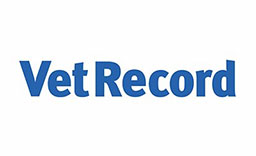 Background
A number of European countries currently conduct mandatory farm-level benchmarking for antimicrobial usage (AMU). This review describes the systems used, with emphasis on metric type and practical implications.
Methods
This report describes examples of four types of metrics used to measure AMU: count-based, mass-based, daily dose-based and course-based, each with its own advantages and disadvantages.
Results
The Netherlands, Belgium, Denmark and Switzerland use daily dose-based metrics to benchmark AMU at farm-level, but each country diverges from the European Surveillance of Veterinary Antimicrobial Consumption methodology in its own way, including how the population 'at risk' is calculated. Germany operates a count-based system. Threshold AMU values have been specified at farm-level in the Netherlands, Belgium and Denmark, and action is required from producers to reduce AMU above these values. The Netherlands and Belgium also benchmark veterinarians.
Conclusions
For mixed species farms common in the UK and Ireland, splitting AMU by species is recommended. It is also recommended that high priority critically important antimicrobials are benchmarked separately to other antimicrobials. No one metric is optimum; however, for ruminant livestock a daily dose-based metric allows for country-specific adaptations which may allow a higher degree of precision at farm-level benchmarking in the UK and Ireland.
You need to be a BVA member to continue reading this journals Login or join the BVA today.
LOGIN
JOIN US TODAY