Implementation of a targeted mastitis therapy concept using an on-farm rapid test: antimicrobial consumption, cure rates and compliance
14 Nov 2020
Schmenger, A., Leimbach, S., Wente, N., Zhang, Y., Biggs, A. M., Kroemker, V.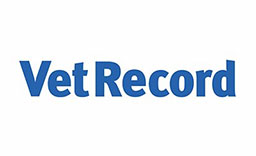 Background
Aim of the present study was to investigate the implementation of a targeted therapy (tLCT) concept under real-life circumstances, taking both pathogen-related and animal-related factors into account. The reduction of antibiotics without negative effects on cure rates was evaluated as well as the compliance by the farmers.
Methods
After analysing the existing conventional therapy (CT) concepts of five farms, the tLCT concept and a novel on-farm test were introduced. Three treatment groups were compared with respect to bacteriological cure (BC), cytological cure (CYC), full cure (FC), new infection rate (NIR), relapse rate and the treatment approach per mastitis case: the CT group, the tLCT group including all clinical mastitis (CM) cases treated according to the concept, and the modified tLCT group (tLCTmod), including the CM cases in which farmers deviated from the concept.
Results
Even so farmers deviated from the treatment concept in 506 out of 909 cases; belonging to one of the three treatment groups had no significant impact on BC, CYC, FC, NIR or relapse rate. The antibiotic usage in the tLCT as well as in the tLCTmod group was significantly lower in comparison to the CT group.
Conclusion
From this, it can be deduced that farmers will reduce antibiotic doses by implementing a tLCT concept.
You need to be a BVA member to continue reading this journals Login or join the BVA today.
LOGIN
JOIN US TODAY