Isolation and characterisation of Vibrio cholerae from fish examined postmortem at ZSL London Zoo between 2014 and 2018
14 Nov 2020
Flach, E. J., LeNette-Dawson, D., Greig, D. R., Ismail Ahmed, A., Jenkins, C., John, S. K., Macgregor, S. K., Masters, N., Stidworthy, M. F., Zimmerman, B., Chattaway, M. A.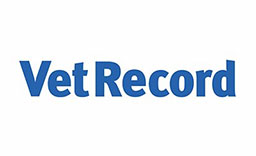 Background
When suspect Vibrio cholerae were cultured from fish at ZSL London Zoo, investigations were carried out to determine whether they were possible causes of cholera.
Methods
Bacterial culture was carried out on fish examined postmortem and colonies were identified using standard techniques including the API 20NE biochemical test kits. Suspect isolates were submitted to the Public Health England laboratory for additional testing. Separately, a number of fish were submitted for routine histopathology.
Results
On 13 occasions between 2014 and 2018, suspected V cholerae were cultured from individuals of eight different freshwater fish species. Archived cultures for eight of these (from six different fish species) were investigated and seven isolates (from five fish species) were confirmed as V cholerae, but all were non-O1, non-O139 strains. Whole-genome sequencing showed that the five fish species had unique V cholerae multilocus sequence types (three isolates from Aphanius danfordii were identical), all of which were genetically distant from human isolates.
Conclusions
There was no evidence that these isolates could cause cholera. Histopathological changes consistent with vibriosis were seen in several fish, suggesting that V cholerae were causing the disease, but there were also concurrent infections or predisposing stress factors.
You need to be a BVA member to continue reading this journals Login or join the BVA today.
LOGIN
JOIN US TODAY