Isolation of dermatophytes from dogs and cats in the South of England between 1991 and 2017
14 Nov 2020
Long, S., Carveth, H., Chang, Y.-M., ONeill, D., Bond, R.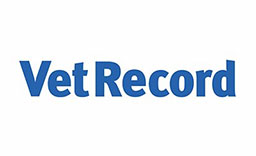 Background
Since the epidemiology of canine and feline dermatophytosis might evolve in response to chronological, sociological and ecological factors, the authors studied the occurrence of dermatophyte pathogens over 27 years subsequent to the last major UK survey.
Methods
Dermatophyte culture submission records from dogs and cats to the Royal Veterinary College Diagnostic Laboratory in England between 1991 and 2017 were reviewed. Samples were routinely cultured aerobically at 26°C for up to four weeks on Sabouraud's dextrose agar containing cycloheximide and chloramphenicol; dermatophytes were identified using conventional phenotypic methods.
Results
Proportional isolation from cats (15.9 per cent of 1389) exceeded that of dogs (8.1 per cent of 2193) (P<0.001). Together, Microsporum canis and Trichophyton mentagrophytes accounted for 91.9 per cent (n=203) and 80.2 per cent (n=142) of isolations from cats and dogs, respectively. M canis was more frequently (P<0.001) isolated from cats and dogs under two years of age. Dermatophytes were more frequent (P≤0.001) in samples from first-opinion rather than referral practice, and from Jack Russell and Yorkshire terriers and from Persian and chinchilla cats (P≤0.002).
Conclusions
M canis and T mentagrophytes remain the most common agents of canine and feline dermatophytosis in the South of England; continued clinical vigilance is required.
You need to be a BVA member to continue reading this journals Login or join the BVA today.
LOGIN
JOIN US TODAY