More microbiological information for licensed live vaccines
14 Nov 2020
Millar, B. C., Moore, J. E.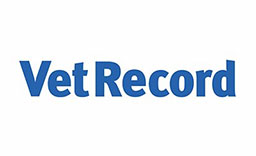 The summary of product characteristics (SPC) is an important document that supplies key information for vets on how to use veterinary medicinal products safely and effectively. The marketing authorisation holder is responsible for the SPC and product literature of an authorised veterinary medicinal product, as set out in the marketing authorisation, and where the Veterinary Medicines Directorate (VMD) approves the SPC.
A recent product search of the VMD's product information database1 under the therapeutic group 'live bacterial vaccine', details 21 currently licensed products, containing 10 live organism vaccines for use with several target species. Of these 21 products, nine SPCs contain antimicrobial susceptibility data relating to their product, while in the remainder there is no antimicrobial susceptibility data mentioned.
The SPCs of the live vaccines should quantitatively define the antimicrobial susceptibility of the specific vaccine strains
Given the potential for zoonotic transmission of live bacterial vaccine...
You need to be a BVA member to continue reading this journals Login or join the BVA today.
LOGIN
JOIN US TODAY