Retrospective case series to identify the most common conditions seen 'out-of-hours by first-opinion equine veterinary practitioners
14 Nov 2020
Bowden, A., Boynova, P., Brennan, M. L., England, G. C. W., Mair, T. S., Furness, W. A., Freeman, S. L., Burford, J. H.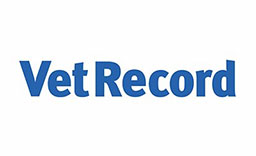 Background
The study aim was to describe conditions seen 'out-of-hours' in equine practice.
Methods
This was a retrospective case series of first opinion 'out-of-hours' cases seen at two equine practices between 2011 and 2013. Data were retrieved on case presentation, diagnostic testing, treatment administered and outcome, and diseases categorised using a systems-based coding system. A hierarchical logistic regression, formulated using a generalised linear model, was used to identify clinical variables associated with a binary outcome of 'critical' cases (required hospitalisation or euthanasia or died).
Results
Data from 2602 cases were analysed. The most common reasons for 'out-of-hours' visits were colic (35 per cent, n=923/2620), wounds (20 per cent, n=511/2620) and lameness (11 per cent, n=288/2,620). The majority of cases required a single treatment (58 per cent, n=1475/2550), 26 per cent (n=656/2550) needed multiple treatments and 13 per cent (n=339/2550) were euthanased. Eighteen per cent (n=480/2602) of cases had a critical outcome. Increased heart rate at primary presentation was associated with critical outcome in both practices (Practice A, OR 1.07 (95 per cent confidence interval 1.06 to 1.09), Practice B OR 1.08 (95 per cent confidence interval 1.07 to 1.09; p<0.001)).
Conclusion
Colic, wounds and lameness were the most common equine 'out-of-hours' conditions; 13 per cent of cases were euthanased. Further research is required into out-of-hours euthanasia decision-making.
You need to be a BVA member to continue reading this journals Login or join the BVA today.
LOGIN
JOIN US TODAY