Rory Cooney, Head of Biologicals, Veterinary Medicines Directorate, responds
14 Nov 2020
Cooney, R.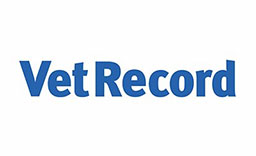 Before a veterinary medicinal product (VMP) (including a vaccine) can be placed on the UK market, a large package of quality, safety and efficacy data undergoes a rigorous independent scientific assessment.
Vaccines must be shown to be safe to use. Where necessary, specific warnings are added to the product literature which, when followed, will minimise the risk of any known potential adverse reactions.
A rigorous assessment of user safety is conducted for each product. In the case of live zoonotic bacterial vaccines, the human pathogenicity of the vaccine strain in the VMP is a main concern. The risk of exposure to the person administering the vaccine (vet or farmer) as well as those in close contact to the treated animal is considered.
Following risk assessment, appropriate safety advice is incorporated into the SPC in order to provide information on how to use the medicinal product safely and effectively.
For...
You need to be a BVA member to continue reading this journals Login or join the BVA today.
LOGIN
JOIN US TODAY