A description of blend electrolysis for treatment of canine distichiasis: 78 cases (2012-2017)
28 Nov 2020
Ioannides, J., Everson, R., Matas Riera, M., Dawson, C.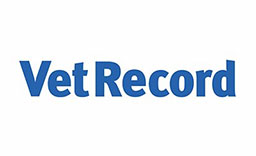 Objective
To describe a population of dogs treated with blend electrolysis for distichiasis at The Royal Veterinary College and report the complications seen.
Methods
In part 1, records were reviewed from 2012 to 2017 and a population of 78 dogs with distichiasis treated using blend electrolysis (Sterex SX-B blend epilator) analysed. In part 2, 18 dogs treated with blend electrolysis were re-examined prospectively by a diplomate of the European College of Veterinary Ophthalmologists (ECVO).
Results
In part 1, brachycephalic breeds accounted for 62 per cent. English bulldog was the most common breed (42 per cent). In this population, 88 per cent of dogs were successfully treated with one treatment of electrolysis (successful treatment defined as resolution of clinical signs). Forty-five dogs had recurrent distichia on follow-up, mostly fine distichia without clinical discomfort. Twelve per cent required repeat electrolysis. Complications were infrequent: five dogs had scarring or hypopigmentation of the eyelid margin. In part 2, 18 dogs were re-examined. Ten had distichia recurrence, six had eyelid scarring and five had depigmentation associated with electrolysis. Two dogs had occasional clinical signs thought to be related to distichiasis. All owners perceived their dogs' ocular comfort to be improved following blend electrolysis.
Conclusions
Brachycephalic breeds, most notably English bulldogs, are over-represented in this population. Blend electrolysis appears an effective treatment for resolution of clinical signs.
You need to be a BVA member to continue reading this journals Login or join the BVA today.
LOGIN
JOIN US TODAY