Changes to canine cortisol measurements
28 Nov 2020
Graham, P., Davison, L., Ramsey, I.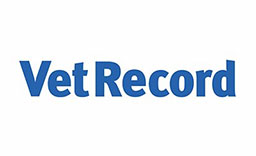 In 2012, the European Society of Veterinary Endocrinology (ESVE) set up its endocrine quality assurance (EQA) scheme, which promotes high-quality laboratory hormone testing, focusing on testing the accuracy of the hormone test results provided by laboratories. The scheme currently has around 90 laboratories participating around the world.
Through the EQA scheme, the ESVE has become aware that there will be a permanent change in the antibody that is used in a common cortisol test on the Siemens Immulite 2000. The change affects the antibody pool from kit 'Lot 550' onwards, meaning that it has already affected some laboratories and others will be affected in the next few weeks to months. At present, the new antibody lots are not being released to the USA market. Other analysers are unaffected.
The ESVE has been working hard with laboratories in its EQA scheme to quantify the impact on results and reference limits....
You need to be a BVA member to continue reading this journals Login or join the BVA today.
LOGIN
JOIN US TODAY