Complications associated with closure of the linea alba using a combination of interrupted vertical mattress and simple interrupted sutures in equine laparotomies
28 Nov 2020
Salciccia, A., de la Rebiere de Pouyade, G., Gougnard, A., Detilleux, J., Caudron, I., Verwilghen, D., Serteyn, D., Grulke, S.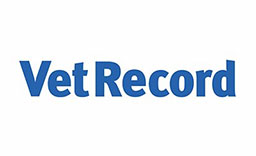 Objectives
(1) Evaluate the occurrence and variables associated with incisional morbidities (IMs) after ventral median laparotomy when using interrupted vertical mattress sutures (IVMS) and (2) determine the occurrence of abdominal bandage-associated complications in horses.
Methods
Occurrence of IM and bandage-associated complications were determined after single laparotomies (SL group; n=546 horses) and repeat laparotomies (RL group: multiple laparotomies within four weeks; n=30 horses) in horses that survived ≥7 days postoperatively. Univariate analysis and multivariate logistic regression were performed to evaluate variables associated with IM.
Results
The IM rate was 9.52 per cent in the SL group and 33.33 per cent in the RL group. The actual infection rate was 5.31 per cent in the SL group and 26.67 per cent in the RL group. Overall, long-term clinically relevant wound complications was 1.68 per cent. After multivariate analysis, increased anaesthesia duration was associated with IM and performing an enterotomy and postoperative intravenous lidocaine administration were associated with incisional infection in the SL group; no parameter remained significant in the RL group. Bandage-related complications were recorded in 2.95 per cent of the cases.
Conclusions
These results suggest that the use of IVMS for closure of the linea alba is another viable option for closure and that an abdominal bandage does not appear to cause significant complications.
You need to be a BVA member to continue reading this journals Login or join the BVA today.
LOGIN
JOIN US TODAY