Effect of a high-intensity one-week training programme and student-level variables on the bovine transrectal palpation and pregnancy diagnosis skills of final-year veterinary students
28 Nov 2020
Annandale, A., May, C. E., van der Leek, M. L., Fosgate, G. T., Kremer, W. D., Bok, H. G., Holm, D. E.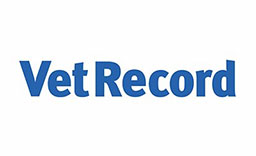 Background
To improve bovine transrectal palpation (TRP) and pregnancy diagnosis (PD) training, the effect of a high-intensity one-week training programme for veterinary elective students (N=59) with an interest in production animal practice was evaluated.
Methods
Training consisted of exposure to rectal examination simulators, abattoir organs, theory materials and live cow PDs supervised by experienced large animal practitioners. Palpation skills were assessed before and after training using a validated TRP Objective Structured Clinical Examination (OSCE) in non-pregnant cows. Each student then performed PDs (n=12) on cows of known pregnancy status. Students' PD accuracy was measured as sensitivity and specificity, being respectively defined as the proportion of pregnant and non-pregnant cows correctly identified.
Results
Students' scores improved from the first to the second OSCE (P=0.03), mostly as a result of improved ability to identify uterine symmetry/asymmetry and the presence/absence of a corpus luteum on the right ovary (P<0.01 and P=0.03, respectively). Overall student sensitivity and specificity of PD were 89.1 per cent (95 per cent CI 78.1–92.2 per cent) and 67.7 per cent (95 per cent CI 60.1–74.5 per cent), respectively.
Conclusion
This prospective cohort study describes a strategy to improve students' TRP skills with the potential to reduce training time and animal use at teaching institutions by outsourcing student training to private practitioners.
You need to be a BVA member to continue reading this journals Login or join the BVA today.
LOGIN
JOIN US TODAY