Farmers and veterinary surgeons knowledge, perceptions and attitudes towards cattle abortion investigations in the UK
28 Nov 2020
Clothier, G., Wapenaar, W., Kenny, E., Windham, E.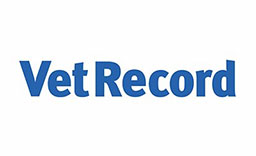 Background
Cattle abortion can significantly affect farm productivity and be an important cause of economic loss on beef and dairy farms.
Method
A questionnaire-based survey, completed by 379 farmers and 134 veterinary surgeons from the UK and Ireland, investigated motivators and barriers towards abortion investigations and perceptions of cattle abortion. Participants were recruited using convenience sampling.
Results
Veterinary surgeons underestimated farmers' willingness to pay for an abortion investigation; 54 per cent of veterinary surgeons expected farmers to pay under 100£/, compared with 46 per cent of farmers. Most farmers (27 per cent) were willing to pay 101–250£/ and 12 per cent above 500£/. The incidence threshold warranting abortion investigation was 4 per cent for veterinary surgeons and lower for farmers at 2 per cent, especially beef farmers, where 48 per cent indicated a 1 per cent incidence required attention. Seventy-five per cent of dairy farmers used more than 2 per cent as their threshold. Eighty-four per cent of veterinary surgeons and 95 per cent of farmers agreed on the same abortion definition.
Conclusion
Veterinary surgeons and farmers agree on the definition of abortion; however, veterinary surgeons underestimate the willingness of farmers to engage with and pay for abortion investigations. A more proactive approach from veterinary surgeons, including improved communication and transparency around costs, expectations and clients' goals can improve abortion investigation outcomes.
You need to be a BVA member to continue reading this journals Login or join the BVA today.
LOGIN
JOIN US TODAY