Measuring satisfaction in the small animal consultation and its relationship to consult length
28 Nov 2020
Corah, L., Mossop, L., Dean, R., Cobb, K.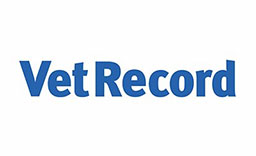 Background
Measuring satisfaction is a useful metric of success of any interaction, but very few validated instruments exist for measuring the satisfaction of the veterinary surgeon (vet) and the client in veterinary consultations. Additionally, there has been no research examining the impact of consultation length on satisfaction. The aim of this observational study was to investigate the use of a single-question graphic scale to assess vet and client satisfaction and the impact of consultation length on satisfaction.
Methods
Information on consultation timing was collected for 65 health problem consultations across six practices. These measurements were compared with postconsultation measurements of client and vet satisfaction.
Results
A comparison between the long-form and single-question satisfaction instruments demonstrated significant correlation for both vet and client tools (=0.609, P<0.005 and =0.483, P<0.005, respectively). The average client satisfaction with the consultation was high; however, vet satisfaction levels were significantly lower (U=1073, P<0.005). Increased consult length was associated with increased vet satisfaction (=0.332, P=0.007) but not increased client satisfaction.
Conclusion
These results demonstrate that the graphic scale is an appropriate proxy for the pre-existing long-form questionnaires available for both vets and clients. Further research is required to examine the disparity identified between vet and client satisfaction.
You need to be a BVA member to continue reading this journals Login or join the BVA today.
LOGIN
JOIN US TODAY