Perceptions of the feedback process: a case study of veterinary residents and supervisors
28 Nov 2020
Perry, K. L., Frendo Londgren, M., Vinten, C.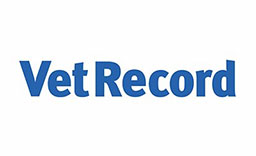 Background
Appraisal of resident clinical performance is critical during training. The most common method for this is feedback to residents based on impressions of supervising clinicians. How effective these practices are for veterinary residents remains unknown. This study focused on establishing perceptions of veterinary residents and supervisors regarding the feedback process.
Methods
A qualitative case study format was chosen to investigate the perceptions and experiences within a well-developed residency programme. The study cohort consisted of veterinary residents and supervisors from the same specialties. Qualitative data were collected through individual semistructured interviews continuing iteratively until theoretical saturation was reached (14 in total).
Results
Mismatches in resident and supervisor perceptions were evident regarding positive feedback delivery and the importance of dialogue. The nature of the resident/supervisor relationship and the efficacy of feedback were closely interlinked. The development of a feedback-friendly culture would be beneficial. Residents perceived that feedback on teaching was lacking. Milestones were perceived to be lacking.
Conclusion
The results highlight a need for change away from the 'no news is good news' culture. Development of training workshops, formation of closer relationships between supervisors and residents, and a transition to competency-based education may be necessary.
You need to be a BVA member to continue reading this journals Login or join the BVA today.
LOGIN
JOIN US TODAY