Prevalence of canine primary hyperparathyroidism recurrence in Keeshond and non-Keeshond dogs after curative parathyroidectomy
28 Nov 2020
Thompson, D., Skelly, B.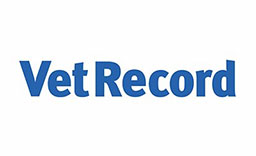 Background
Primary hyperparathyroidism (PHPT) is an uncommon condition in dogs, for which there is a documented genetic predisposition in Keeshonden and sporadic cases in other breeds. Secondary literature reports a 10 per cent prevalence for recurrence in patients successfully treated by surgical parathyroidectomy, however there is no published primary literature available on which to base this assertion. This study sought to document prevalence of recurrence within Keeshonden and non-Keeshonden breeds. The authors hypothesised that Keeshonden would have a higher rate of recurrence due to the genetic predisposition for the disease, as compared with sporadic cases in other breeds, and that Keeshonden might have an earlier age of detection of disease.
Methods
A retrospective review of medical records was undertaken to assess the prevalence of recurrence, the length of time after diagnosis that the recurrence occurred, and the age of initial diagnosis in both Keeshonden and non-Keeshonden breeds.
Results
The study found that Keeshonden were significantly more likely to develop recurrence (6/12, 50 per cent) than non-Keeshonden dogs (1/15, 7 per cent) (P=0.024), and were significantly younger (median 108 v 126 months, P=0.043) at initial disease detection. Recurrence in Keeshonden occurred at median 35 months after treatment.
Conclusion
This suggests all dogs treated by curative parathyroidectomy for PHPT should be monitored lifelong for recurrence of disease, and that this is particularly pertinent in the Keeshond population. Earlier screening of younger, apparently healthy Keeshonden may also be advisable.
You need to be a BVA member to continue reading this journals Login or join the BVA today.
LOGIN
JOIN US TODAY